Our wines
Montepulciano Cerasuolo Montepulciano Cerasuolo Montepulciano Cerasuolo Montepulciano Cerasuolo
| | |
| --- | --- |
| Cerasuolo d'Abruzzo d.o.c. | |
Vine: 100% montepulciano d'Abruzzo

Playnting: Tent 1.111 grapes per hectare

Production per hectare: 90 hl

Harvest: end of september -

Vinification: brief maceration and fermentation under controlled temperature

alcohol degree: 13%

Organoleptic characteristics: Cherry - red wine with soft violaceous veins. Its delecate bouquet remembers berries.

Combining: This wine with delicate taste and dry one at the same time it is well combined with any dish and in any season. Best ones are with our fish soup >and pizza.Enjoy it at 12/14° C.
Montepulciano Cerasuolo Montepulciano Cerasuolo Montepulciano Cerasuolo Montepulciano Cerasuolo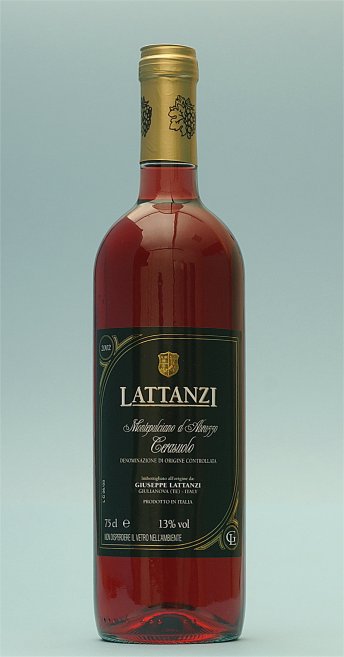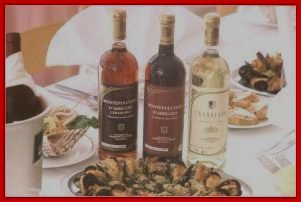 ---
Lattanzi's wines via G.Galilei n° 124 64022 - Giulianova (TE) Tel. 0039 085.8006840 Fax 0039 085.7992763